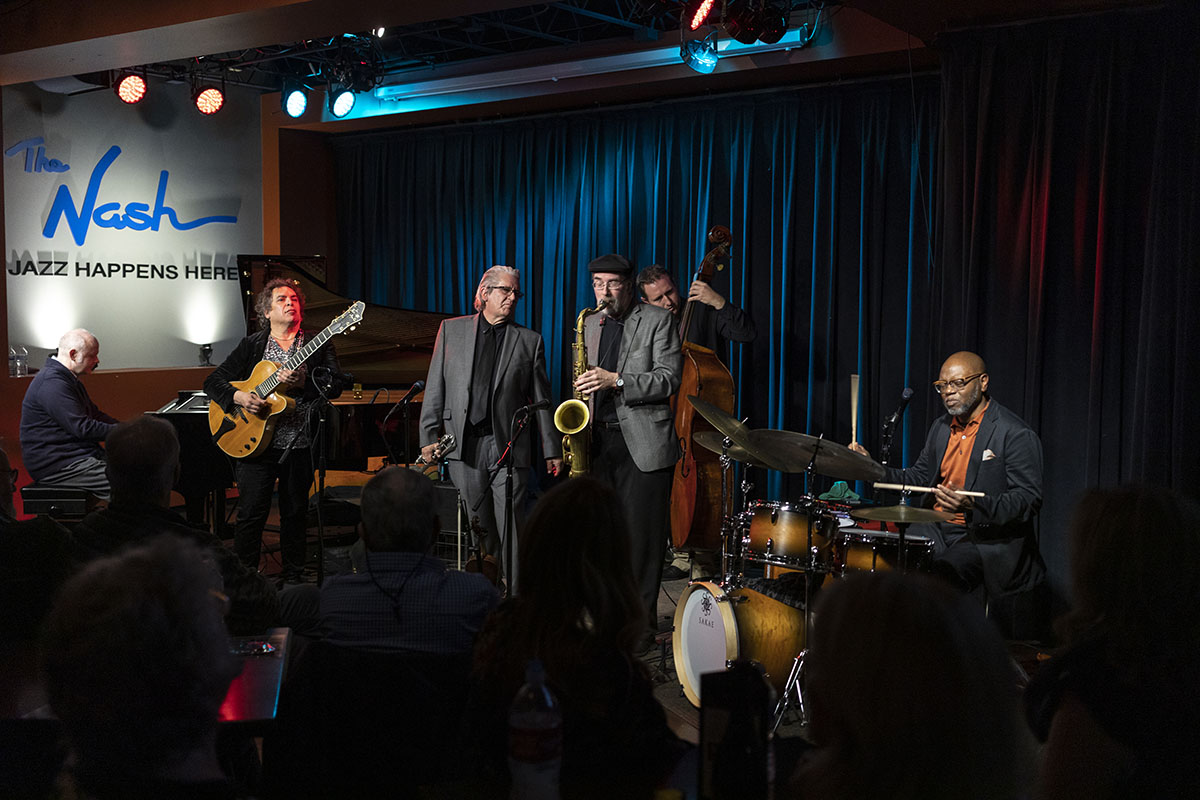 When you think of major jazz destinations in the country, Phoenix may not be an obvious choice. But look for the neon glow emanating from a modern-style building on the corner of First and Roosevelt streets in downtown, and you just may have found the city's best-kept secret.
Jazz clubs flourished here in the '70s, but they all but fell off the entertainment radar for decades. Since opening in 2012, The Nash has helped reignite interest in the smooth, cool innovative sounds of jazz and for its efforts, has garnered national accolades. DownBeat magazine named it one of the top jazz venues in the United States.
The club is named for Phoenix native Lewis Nash, an internationally acclaimed jazz drummer who Modern Drummer called "jazz's most valuable player." Nash, who grew up in south Phoenix and started playing drums at age 10, agrees the venue has helped drive renewed interest in jazz to a wide audience.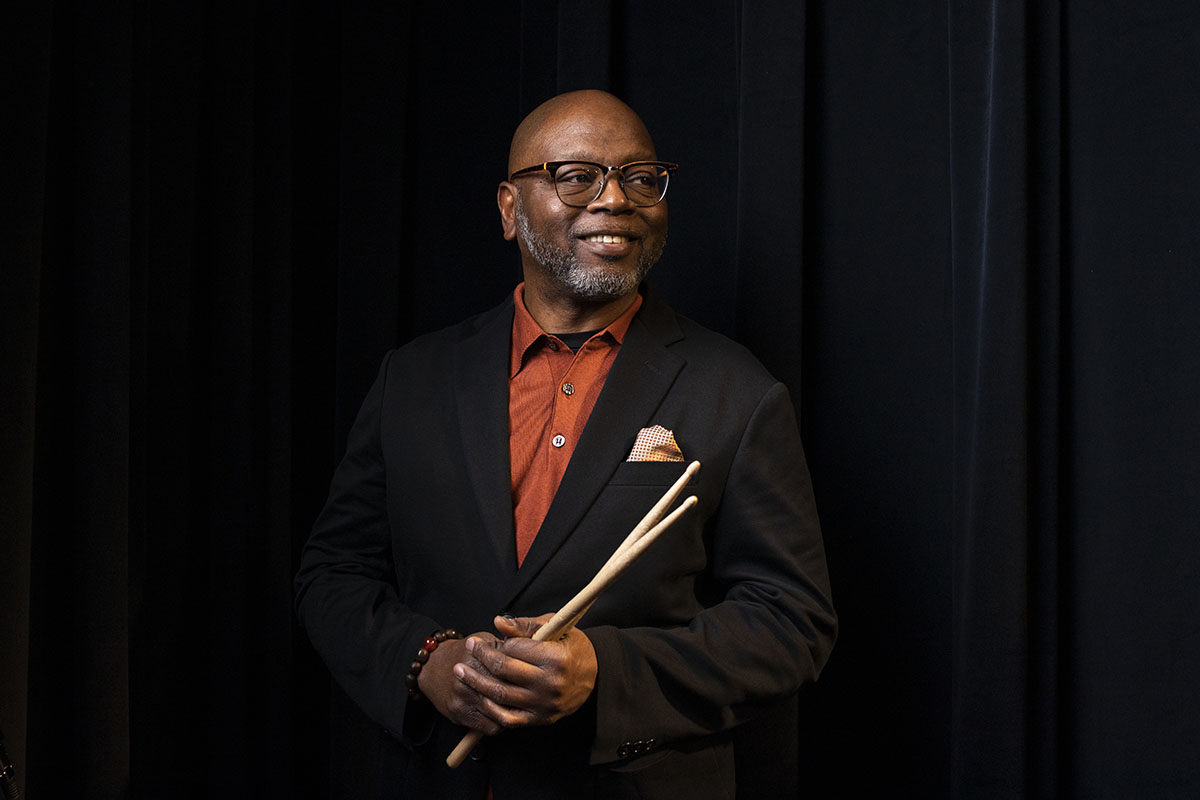 Lewis Nash
"Downtown is in a midst of a resurgence and people from diverse backgrounds, histories and ethnicities are coming here and to The Nash," says Nash, who plays a vital role in the creative and artistic direction at the venue, using his vast network and influence in the jazz community to attract world-renowned musicians and groups to perform at the club. In fact, Wynton Marsalis played the first note opening night.
The Nash's success in building a vibrant jazz community dedicated to music innovation and awareness—and the multi-generational interest in its platform, particularly among a younger audience—is a pleasant surprise to Nash, who spent nearly four decades in New York City honing his craft.
"I've always felt that jazz music just needs the right setting and commitment from people presenting it to succeed. The Nash is centrally located and allows a confluence of artistic types to participate in the vibe and energy of jazz," he says. "And I'm happy, not surprised, that young people are participating. Young people are always attracted to things that allow them to be themselves. That's jazz." 
The unique venue—which is part nightclub, part educational facility—supports funding for the development of the next generation of jazz musicians and enthusiasts, live jazz performances, and jazz education programs through the nonprofit Jazz in Arizona.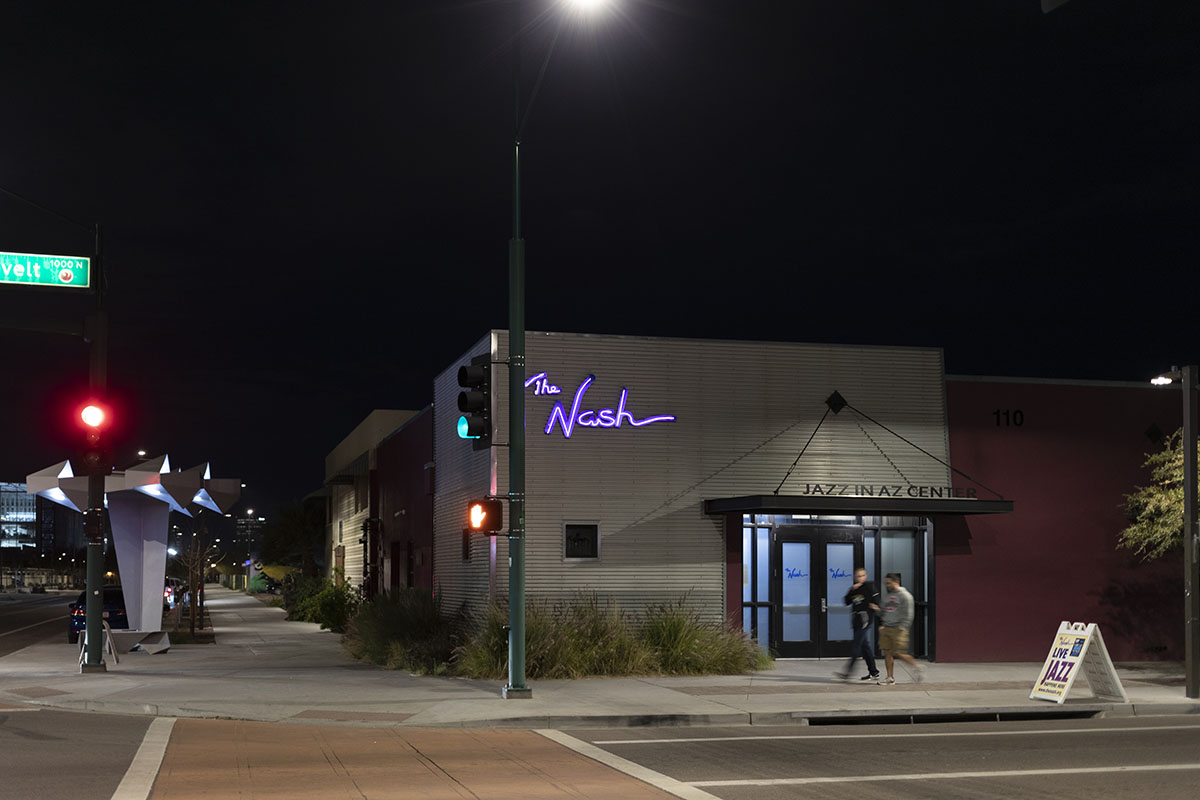 From the start, a primary focus of The Nash has been to develop youth in the art of jazz, according to executive director Joel Goldenthal.
"When jazz venues lost traction in Arizona, young people had no place to go. The purpose of The Nash is to give young people a place to learn about jazz and participate in specialized educational opportunities, but not to the exclusion of others. Without youth involvement, jazz doesn't evolve," he says.
And being able to listen to and learn from the best is a critical component of jazz education. The club hosts top-level performers and legends of jazz, a lineup that showcases the culturally-significant music style to a range of existing and new fans.
"The Nash offers a venue appreciated by jazz aficionados and those first being exposed to it a higher level experience," says Goldenthal, who estimates 30,000 to 40,000 people per year now visit the club. "We pride ourselves in our diversity of our audiences, from all ages to ethnicities and backgrounds."
TheNash.org
110 E Roosevelt St, Phoenix
(602) 795-0464