Cactus League Spring Training
Below is information about the 2021 season. Stay tuned for announcements about the 2022 season. 
Cactus League Spring Training is a seasonal rite that descends on the Greater Phoenix area every February and March with the iconic sounds of cracking bats, snapping mitts and happy fans.
For baseball lovers, it doesn't get much better than this: sunny weather, affordable tickets and unparalleled proximity to the best players in the game.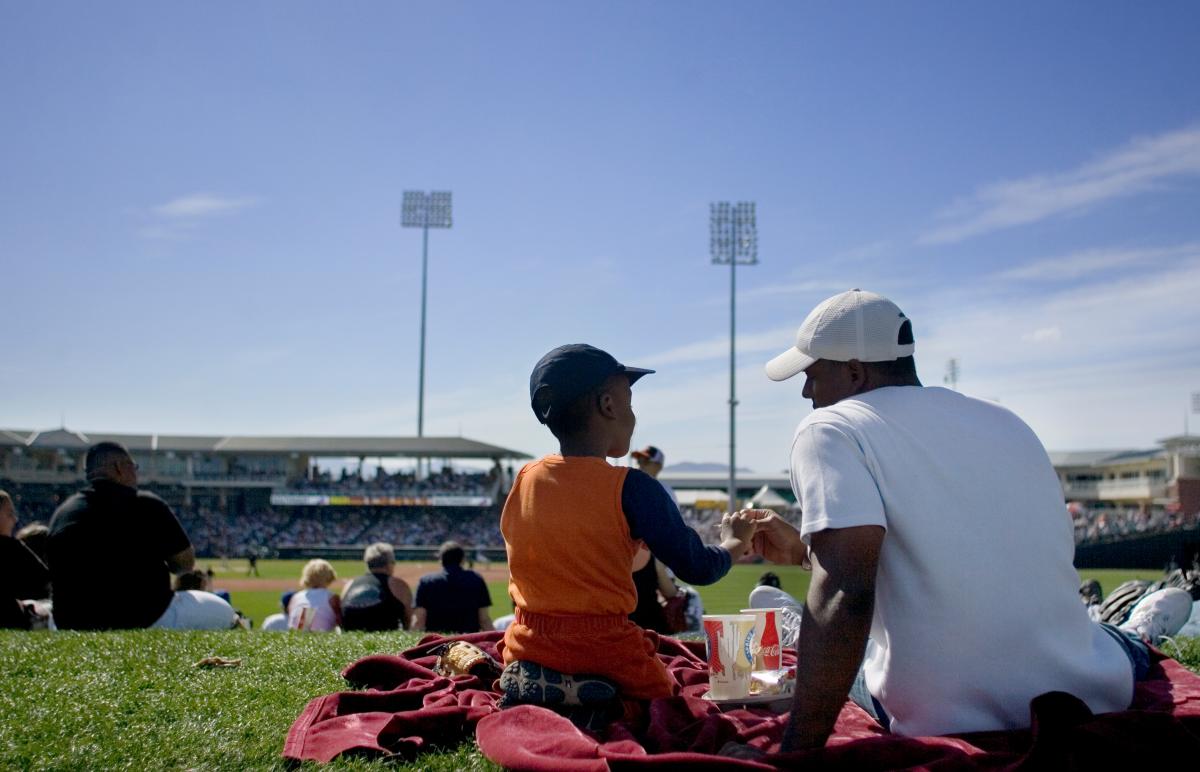 Fifteen major league teams play more than 200 games across Greater Phoenix during the month, with no two ballparks more than a 45-minute drive from each other.

The 2021 Cactus League season takes place Feb. 27 – March 30.

Check out the map below for stadium locations and links to more info and tickets.
Stadium Info
Get info on home games for your favorite team, what to do while you're there and the closest spots to stay near the ballparks.
Spring Training Tips
Wear sunscreen! Put it on before you head out and bring more to apply during the game.

Lawn seats can get hot, fast. Make sure to drink plenty of water and bring a hat and lightweight clothing to protect yourself from the sun.

Get your tickets early. Popular teams will sell out fast so plan ahead.

Rules about outside food and drink vary by stadium. Check the stadium website or call before you go for details.

Learn more at CactusLeague.com.
More Reasons to Visit Phoenix in Spring