Now pouring in Phoenix: specialty roasts, cold brews, flavorful blends, and much more. The local coffee scene has really warmed up, so stop in to one of these atmospheric hot spots to enjoy a fresh cup and a bite to eat.
Downtown/Central Phoenix
The bright and airy Giant Coffee is owned by the family behind Phoenix's beloved Matt's Big Breakfast. For a memorable cup, try their famous honey vanilla latte.
1437 N 1st St, Phoenix
(602) 396-7215
This popular Arcadia neighborhood spot not only fulfills your caffeine fix, but is also known for the signature English muffins. Buy some to-go and thank us later.
4410 N 40th St, Phoenix
(602) 840-7777
Our motto: Go for the coffee, but don't forget a pastry. The Heritage Square location serves as the roastery and operates out of a quaint brick carriage house. You can also find them in two Biltmore Fashion Park locations to grab a drink while you shop.
Biltmore Fashion Park
2502 E Camelback Rd, Phoenix
Heritage Square
7th St and Adams, Phoenix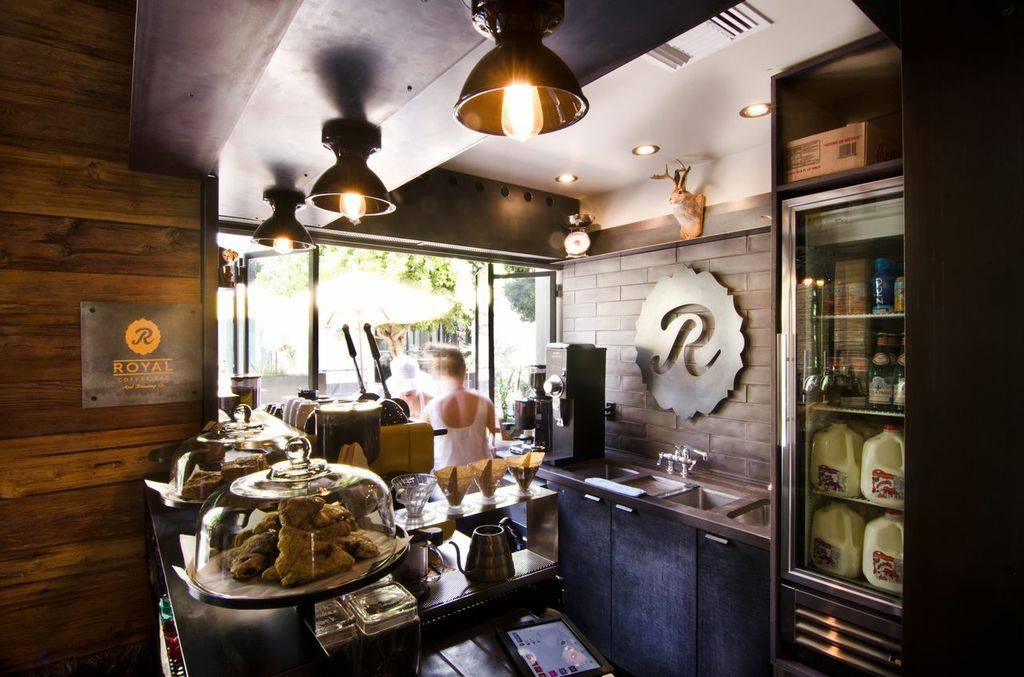 Royal Coffee Bar
A hipster's paradise, Lux Central not only serves some of the city's most popular coffee drinks, but has a full menu to enjoy for breakfast, lunch or dinner.
4402 N Central Ave, Phoenix
(602) 327-1396
This 7th street coffee spot has curb appeal: Two historic homes have been transformed into a hip cafe and roastery, serving delectable pastries and internationally-inspired, home-roasted beans.
625 N 7th St, Phoenix, AZ 85006
(602) 283-4000
Lola Coffee is a popular stop for the downtown commuters, but is also a quiet place to enjoy your coffee during an afternoon break.
1001 N 3rd Ave, Phoenix
(602) 252-2265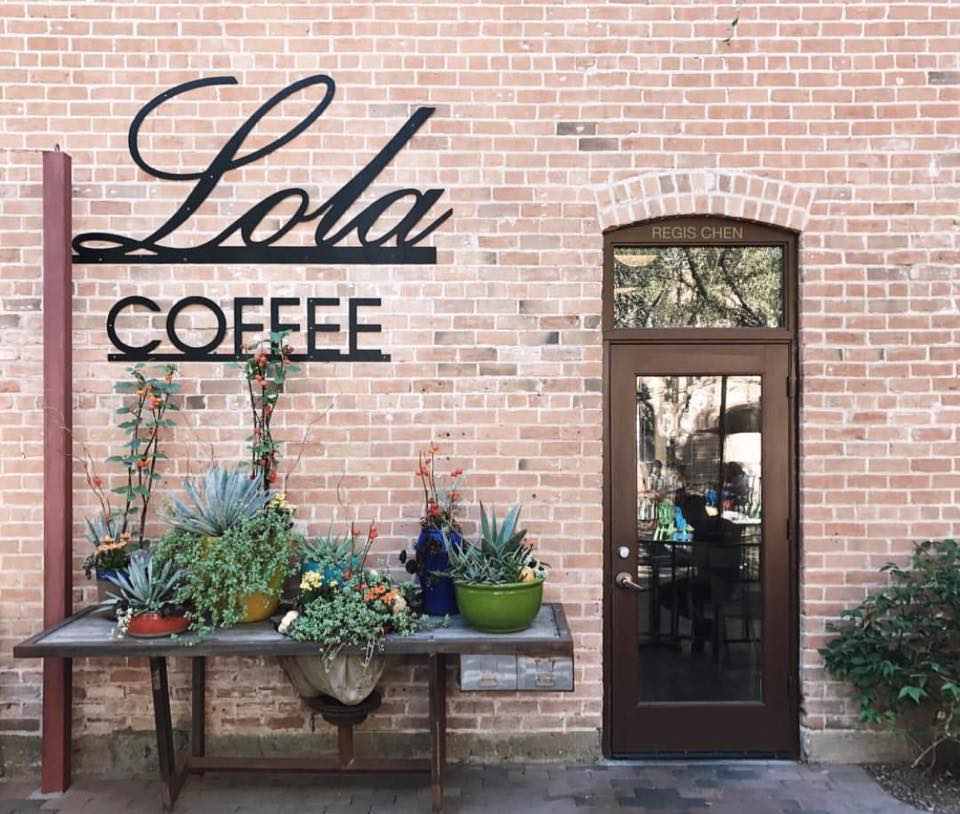 Lola Coffee
Part coffee house, part wine bar, Urban Beans makes everything in house. Make sure to try one of their seasonal scones.
3508 N 7th St, Phoenix
(602) 595-2244
A relaxing respite in the middle of downtown Phoenix, One Coffee Company is known to make its customers feel right at home. Make sure to try owner Damian's "Sofia's blend" named after his daughter or one of the paninis for lunch.
Phelps Dodge Tower, 1 N Central Ave, Phoenix
(602) 252-4442
Coffee and crepes: It's a match made in heaven at Jobot. In addition to their sweet and savory crepe specialties, the coffee spot also serves salads, sandwiches, cocktails, spirits and baked goods. 
333 E Roosevelt St, Phoenix
(602) 281-7127
Cartel Coffee Lab roasts their beans locally, and its downtown Phoenix location boasts a large space to enjoy a delicious breakfast or lunch prepared with local ingredients. Note: As Cartel transitions into a new space, they're currently serving a limited menu of cold brew and drip coffee from 7 a.m.-11 a.m. from the lobby of the same building.
1 N 1st St, Phoenix
(480) 432-8237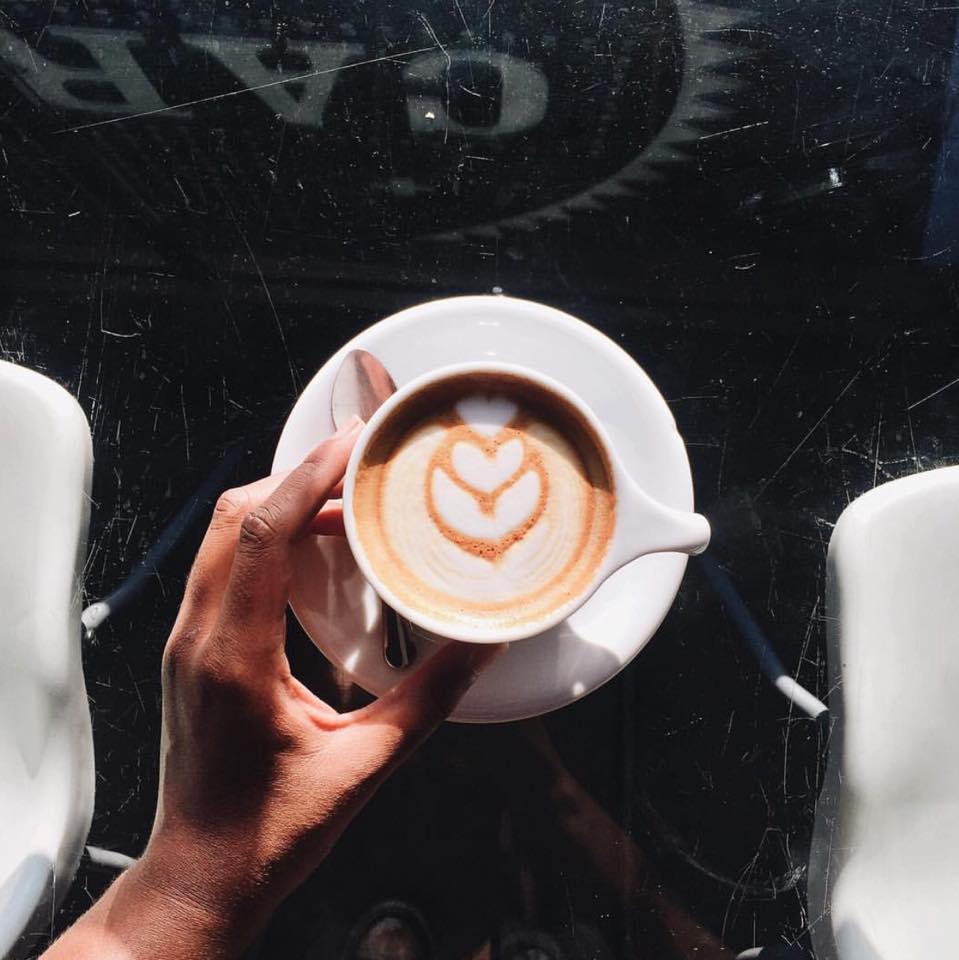 Cartel

 
Fair Trade brings locally-brewed, organic coffee to two downtown locations: right off the Van Buren light rail stop in Civic Space Park, and in the Roosevelt Row Art District. Enjoy the community vibe, fresh coffee and a scoop of artisan ice cream.
Roosevelt Row: 1020 N 1st Ave, Phoenix 85003
(602) 354-8150
Civic Space Park: 424 N Central Ave, Phoenix 85004
(602) 253-6912
Located directly across from the Phoenix Art Museum on Central Ave in the Muse Apartments, this local roaster is serving its popular espresso, cold brew and pour-over varieties, and will soon add beer and wine to the menu. 
1616 N. Central Ave, Phoenix
(602) 633-1100
A North Central Phoenix staple, Luci's Healthy Marketplace is part coffee shop, part market, part cafe. All of Luci's food is created with your health in mind so you can feel better about ordering that double mochachino.
1590 E Bethany Home Rd, Phoenix
(602) 773-1339
A fun place to hang out and listen to live music, play a board game with friends or to sit read the latest bestseller while sipping your coffee, Songbird Coffee is located in a historic 1904 house in downtown. Songbird also carries food items to-go like locally made burritos for breakfast and lunch.
812 N 3rd St, Phoenix
(602) 374-4192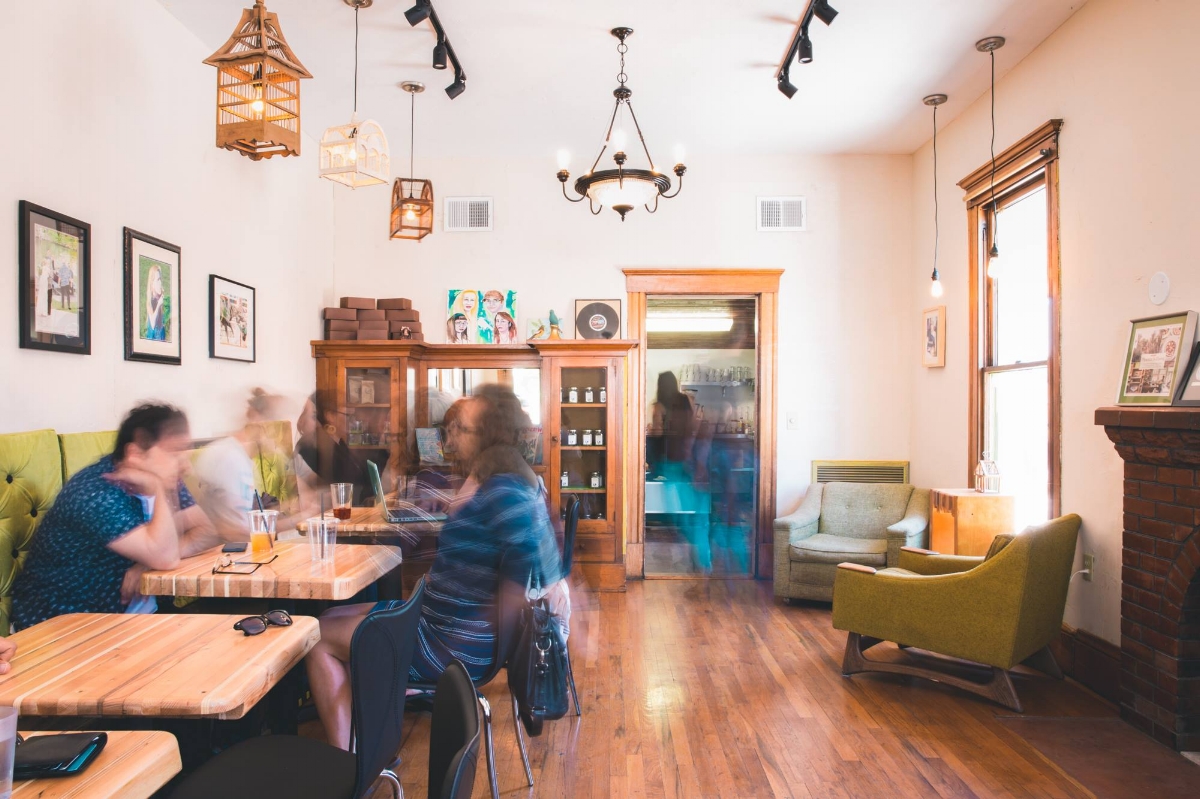 Songbird Coffee
Located inside an retro gas station, Copper Star Coffee will fuel your day with their joe or cool off with one of their frozen smoothies.
4220 N 7th Ave, Phoenix
(602) 266-2136
This eclectic spot sports wrought-iron accents, two floors of seating and doubles as a late-night bar (and future home of a marketplace). It serves the student population as a study space, but welcomes anyone for great coffee and a menu of pastries.
718 North Central Ave, Phoenix 85004
(602) 795-9076
East Valley
Royal Coffee also serves the college crowd at its Downtown Tempe location near ASU. Sip a cup here, and you might find energetic inspiration to run up the nearby A Mountain. And if you're farther north visiting Taliesin West, Frank Lloyd Wright's home and school of architecture, you'll find fresh coffee available seasonally at Royal's fourth location.
Downtown Tempe: 502 S College Ave, Tempe
Taliesin West: 12621 N Frank Lloyd Wright Blvd, Scottsdale 85259
Located in Gilbert's urban farm, Agritopia, The Coffee Shop is a destination for pastries first, coffee second.
3000 E Ray Rd, Gilbert
(480) 279-3144 
Owned by a local news personality (hence the name "Press"), this coffee shop is a great place to stop and re-caffeinate while getting your shop on at the Scottsdale Quarter or lounging on the bottom floor of the new SkyWater Apartments in Tempe.
Scottsdale Quarter: 15147 N Scottsdale Rd, Scottsdale
(480) 718-9762
SkyWater Apartments: 601 W Rio Salado Pkwy, 103, Tempe
(480) 794-1107

Press Coffee
Enjoy fine coffee craftsmanship in a relaxing atmosphere at Cartel's Tempe and Scottsdale locations.
Tempe: 225 W University, Tempe
(480) 621-6381
Old Town Scottsdale: 7124 E 5th Ave, Scottsdale
(480) 621-6381
Peixoto (pronounced "pay-sho-tow") gets its beans from a family operation in Brazil, so the roasts are farm-to-cup fresh. The intimate space in downtown Chandler focuses on rich brews and serves a mix of small bites and pastries from local vendors such as Rollover Doughnuts and Curbside Crepes. 
11 W Boston St #6, Chandler
(480) 275-2843
West Valley
You and your cup of joe are in good hands at Elevate, a comfy shop with a mission to be your home away from home. Complement your warm or cold brew with breakfast and lunch menu items.
2530 W Happy Valley Rd Suite 1273, Phoenix 85085
(602) 341-5480
Colados boasts a brewing tradition passed through generations, and a creative approach to a traditional French treat: the crepe. You'll find classic blended and espresso drinks alongside pancakes piled high with everything from fruit and granola to chipotle chicken.
10685 W Indian School RD Suite G, Avondale 85392
(623) 215-3826
You'll get your shot and more at this quaint, cozy locale tucked into downtown Glendale, serving made-to-order fair trade coffee and specialty desserts for those with a sweet tooth.
7003 N. 58th Ave, Glendale 85301
(623) 847-2423