When your average April day is 85°, beautiful and breezy, it's recommended to have a few refreshing cocktail recipes on hand. That's life for us in Phoenix, so we wanted to share recipes from local restaurants and resorts that'll transport you to a perfect sunny day.
(Yes, the foundation for this iconic cocktail was invented here!)
-  1.25  oz 100% Blue Agave Tequila
-  .75 oz Creme de Cassis
-  Fresh lime juice ​
​-  Club soda
Fill a tall glass with cracked ice. Add Tequila, Creme de Cassis and a squeeze of fresh lime juice. Fill with club soda. Garnish with a lime wedge.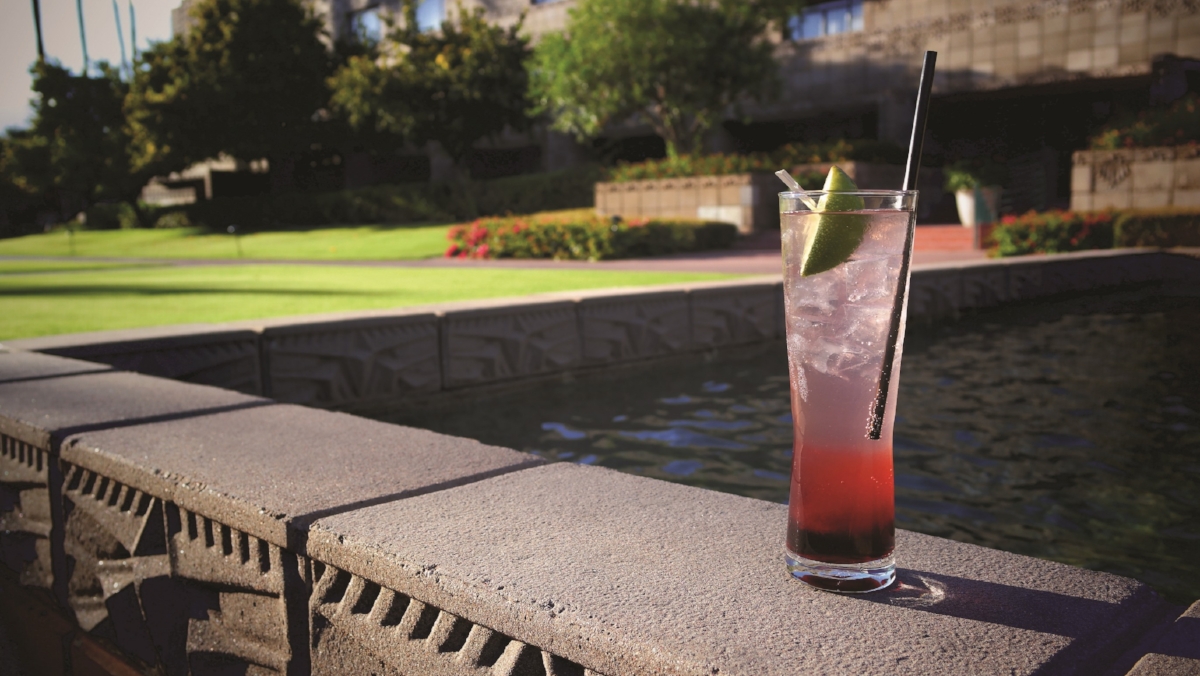 1944 Mai Tai from District American Kitchen at Sheraton Grand Phoenix
-  1 oz Bacardi Oak Heart Rum
-  1 oz Bacardi Rum
-  1 oz Banana Cashew Orgeat
-  .5 oz Triple Sec
-  1 oz fresh squeezed lime juice
Garnished with a mint sprig and lime wedge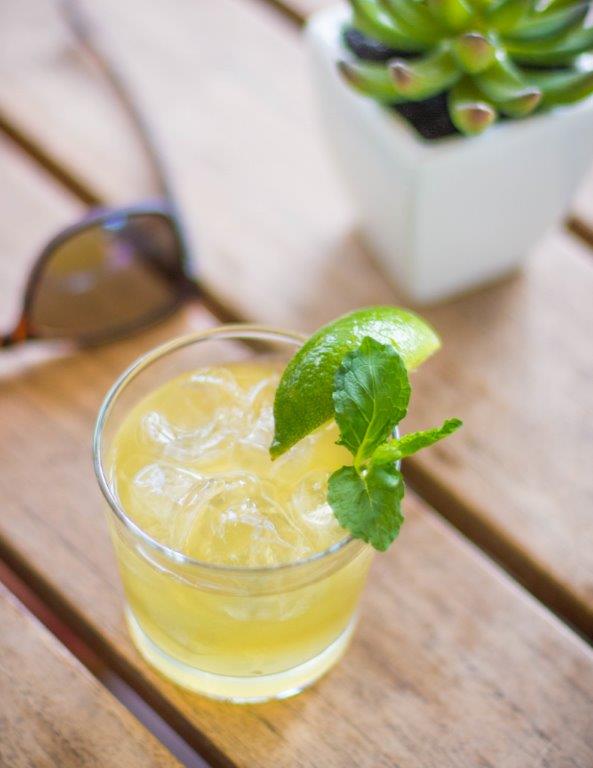 - 1.5 oz Bacardi Superior Rum
- 8 mint leaves
- 1 oz pineapple juice
- 1 oz Coco Lopez Cream of Coconut
- .5 oz fresh lime juice
- .5 oz simple syrup
In a highball glass, muddle mint with lime juice and simple syrup.  Fill with ice and add rum, pineapple juice, and cream of coconut.  Shake.  Top with club soda.  Garnish with lime wedge and mint sprig.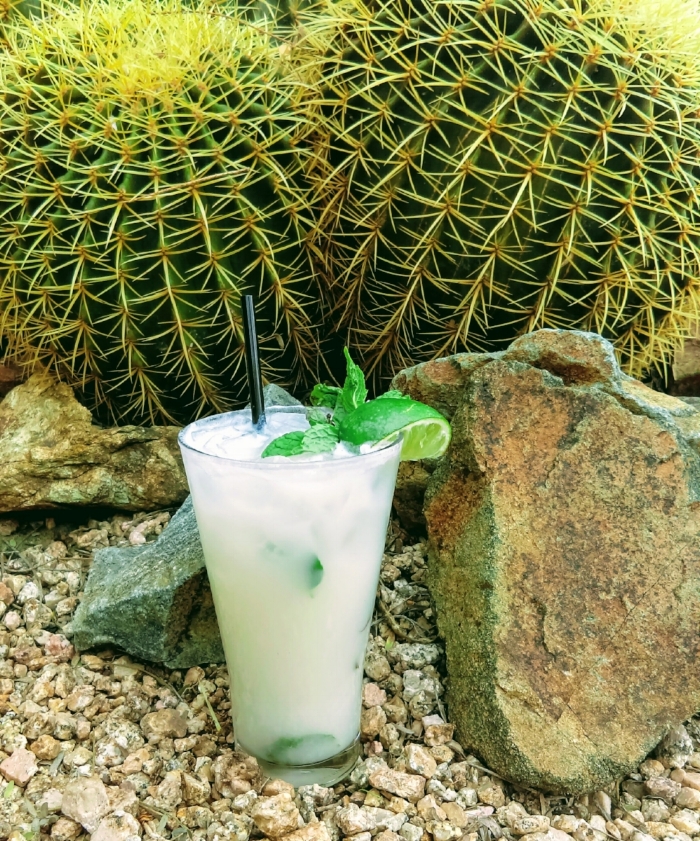 - 1.5 oz Herradura Silver
- .5 oz Cointreau
- 1 oz cranberry juice
- 1 oz finest call simple syrup
- 3 pieces orange, squeezed
- One half of a lime, cut in pieces
Muddle Ingredients, shake over ice, and pour into a tall glass. Garnish with a lime wedge.
- 1.5 oz Coconut Washed Don Julio Reposado
- .5 oz Dry Curacao
- .5 oz simple syrup
- .5 oz lime juice
- 1 oz pineapple juice
- Topped with coconut foam and lime dust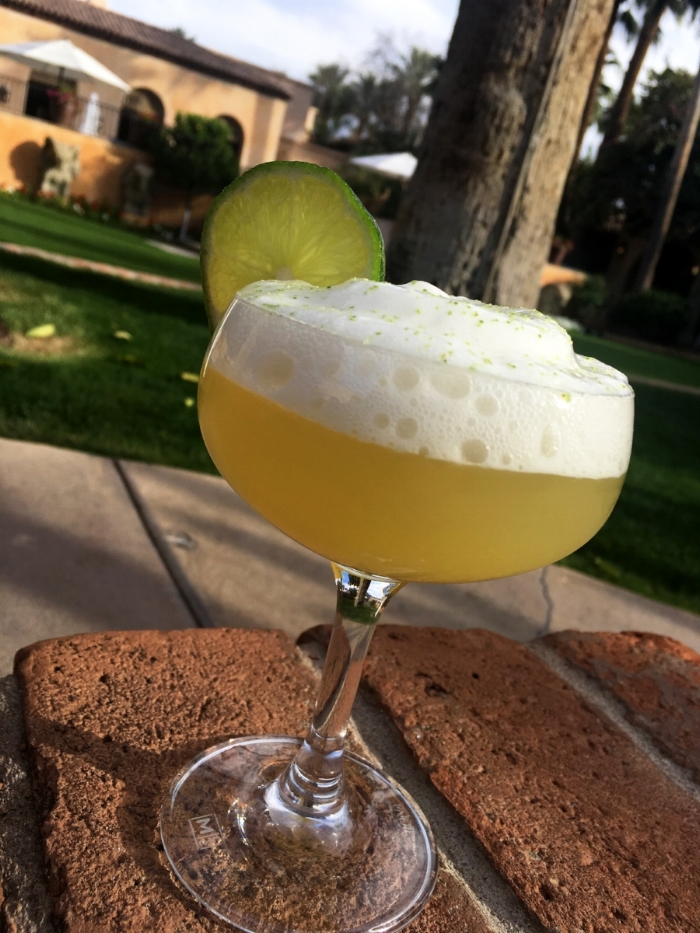 - 1.5 oz barrel aged genevere
- .5 oz cynar
- .5 oz lemon juice
- 1 oz hops simple syrup
- .006 drops of salt water bitters
- 1 oz of any IPA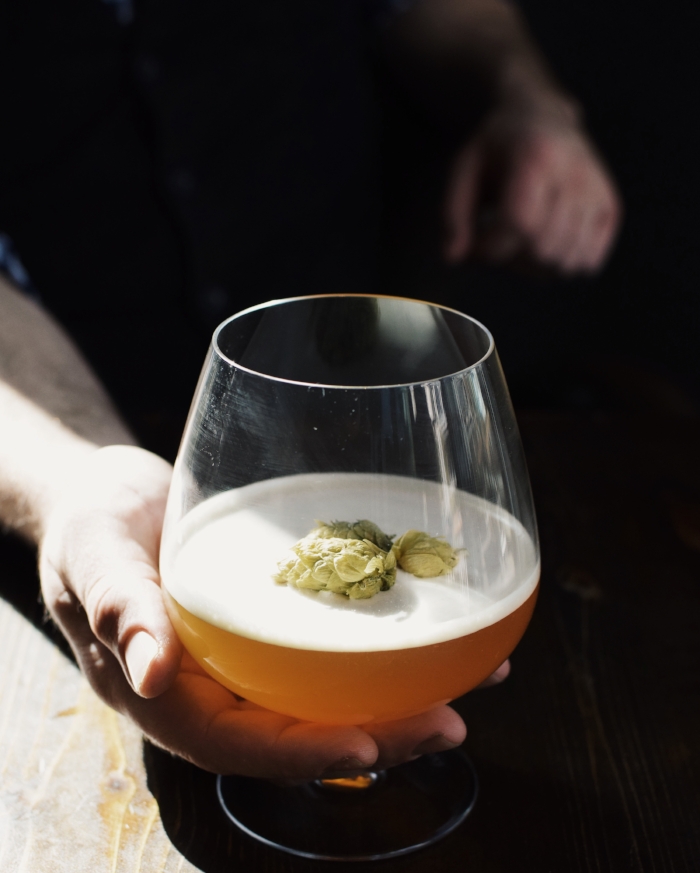 Sparkling Sangria from Salty Sow
- 2 oz of Elderflower Liqueur
- Lemon slice
- Orange slice
- Grapefruit slice
- Purple basil leaf
- Sparkling wine (as needed)
In a shaker glass, add liqueur along with fruits and basil and ice and shake it. Pour it into a glass and top with sparkling wine. Garnish with red and green grapes.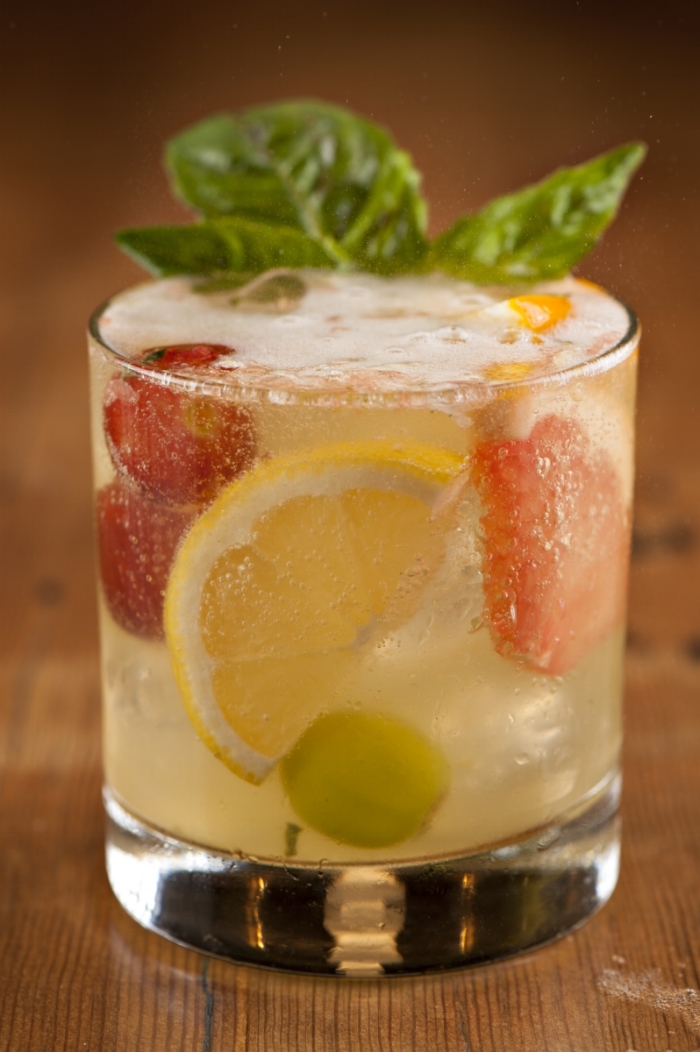 Blackberry Mojito from Weft & Warp Art Bar at Andaz Scottsdale
- 2 oz plantation 3 star rum
- .75 oz lime juice
- .75 oz simple syrup
- 4-5 muddled blackberries
- 7-10 mint leaves
- Bottom with soda water
Muddle and shake ingredients without soda water. Add soda water to Collins glass with strained ingredients and ice. Garnish with mint leave and black berry. Stir lightly and serve.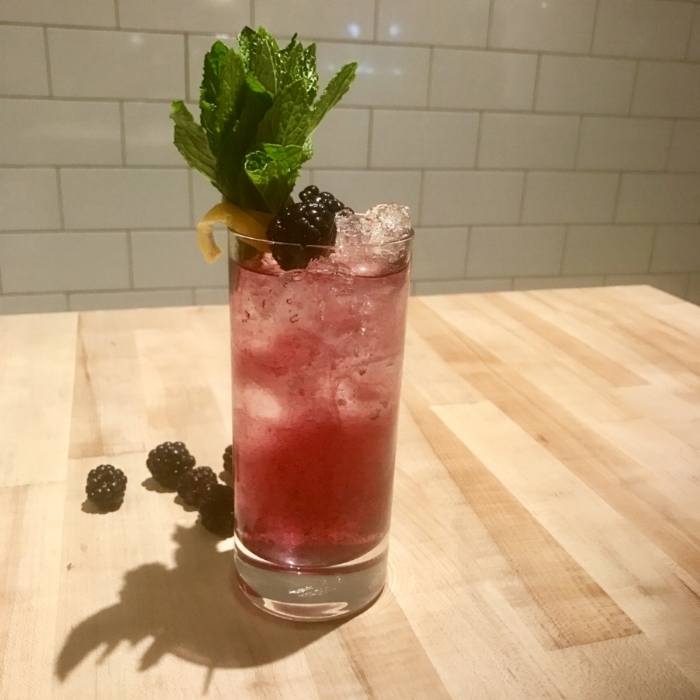 - 2 oz Tyku Sake
- .5 oz Yuzu
- .25 oz honey
- .25 oz ginger simple syrup
- Top with Ginger Kombucha
- Garnish Thai basil
Combine all ingredients, except the Ginger Kombucha and mix. Top off with Ginger Kombucha and garnish with Thai basil.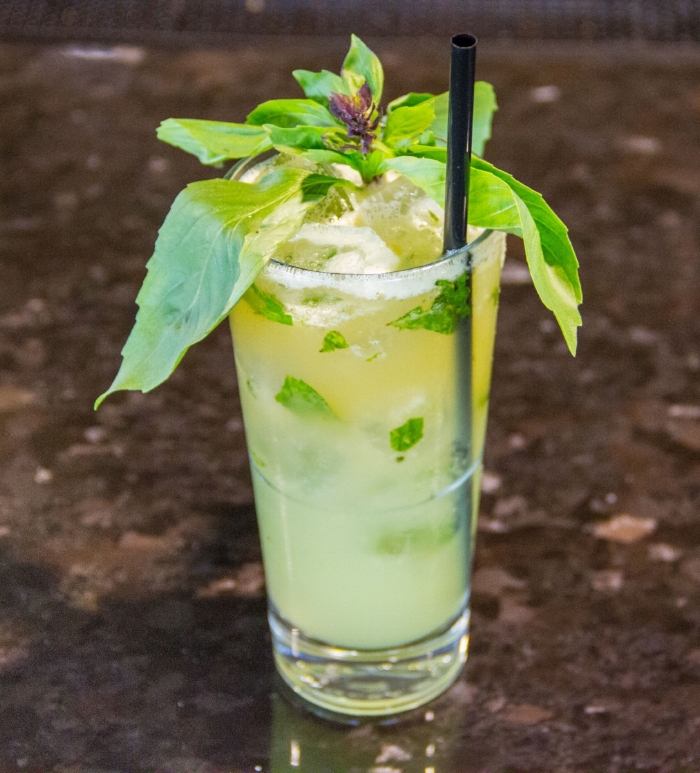 - 1.5 oz Pineapple Infused Mission Vodka
- Two fresh squeezed limes (leave in)
- Add diced pineapple chunks
Shake ingredients and top with ginger beer.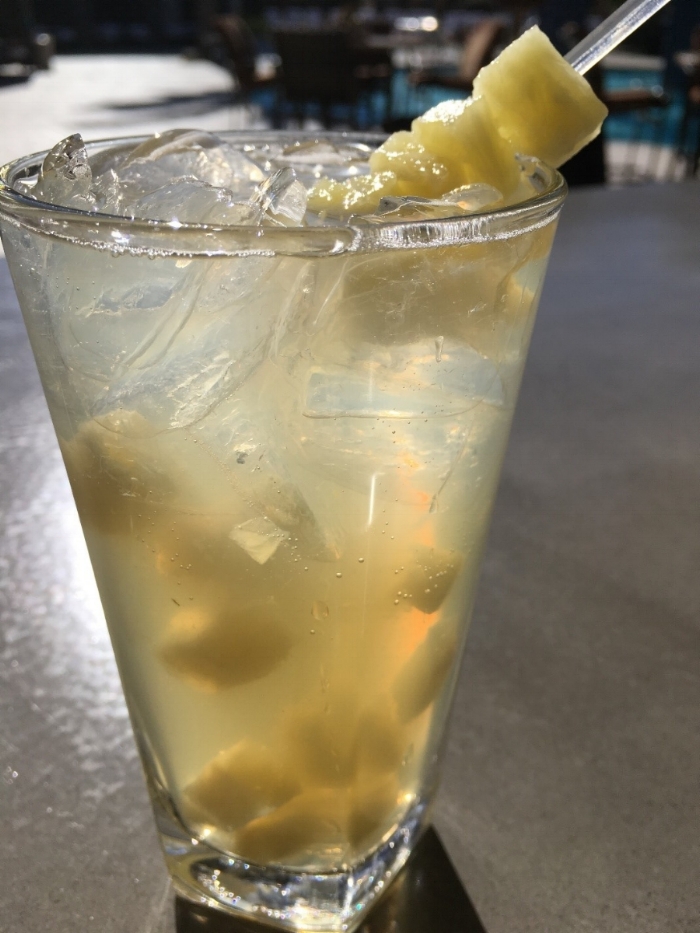 - 3 oz. Pearl Pomegranate Vodka (any other fruit flavor)
- 1 oz. Peachtree Peach Schnapps
- 1 oz. orange juice
- One quarter wedge freshly squeezed lemon juice
- Cinnamon sugar
- Lemon twist
Combine Pomegranate Vodka, Peach Schnapps, orange juice, and lemon juice in a mixing tin. Shake all ingredients until mixed thoroughly and chilled. Rim a chilled Martini glass with cinnamon sugar and strain ingredients into the glass. Garnish Martini with a lemon twist.

- 1.5 oz St George Green Chile vodka
- .5 oz Yellow Chartreuse
- .75 oz lemon juice
- .5 oz strawberry puree
Shake and double fine strain into a couple. Garnish with a dehydrated lemon wheel.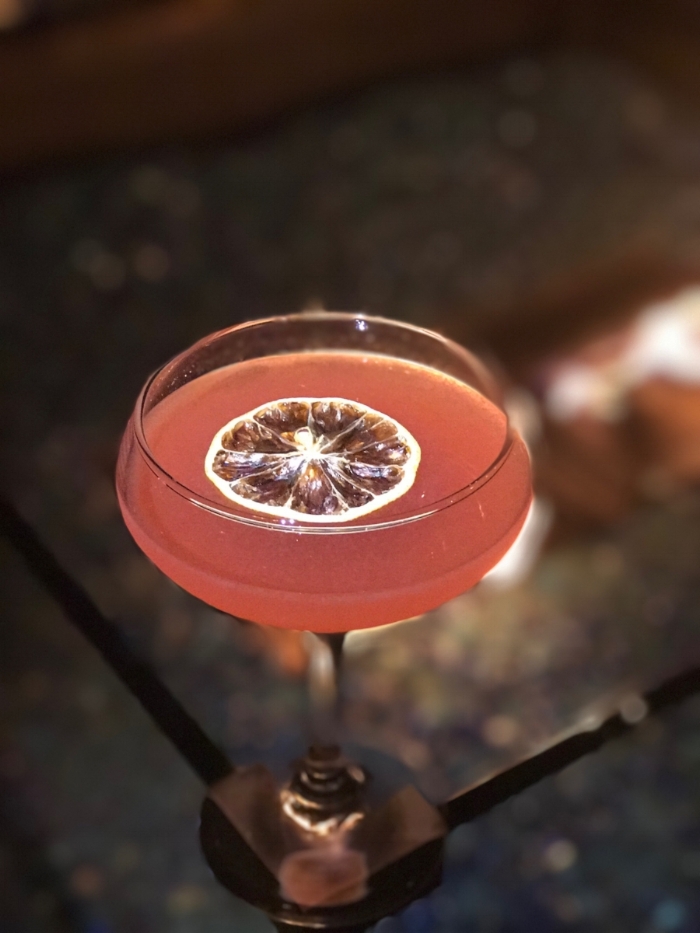 - 1.5 oz Commerce Gin
- .25 oz Bertina Elderflower
- .5 oz Tempus Fugit Violette
- .75 oz lemon juice
- .5 oz simple syrup
Fill shaker with ice and fill with all ingredients.  Shake hard and strain in Martini Coupe.  Garnish with edible marigold flowers.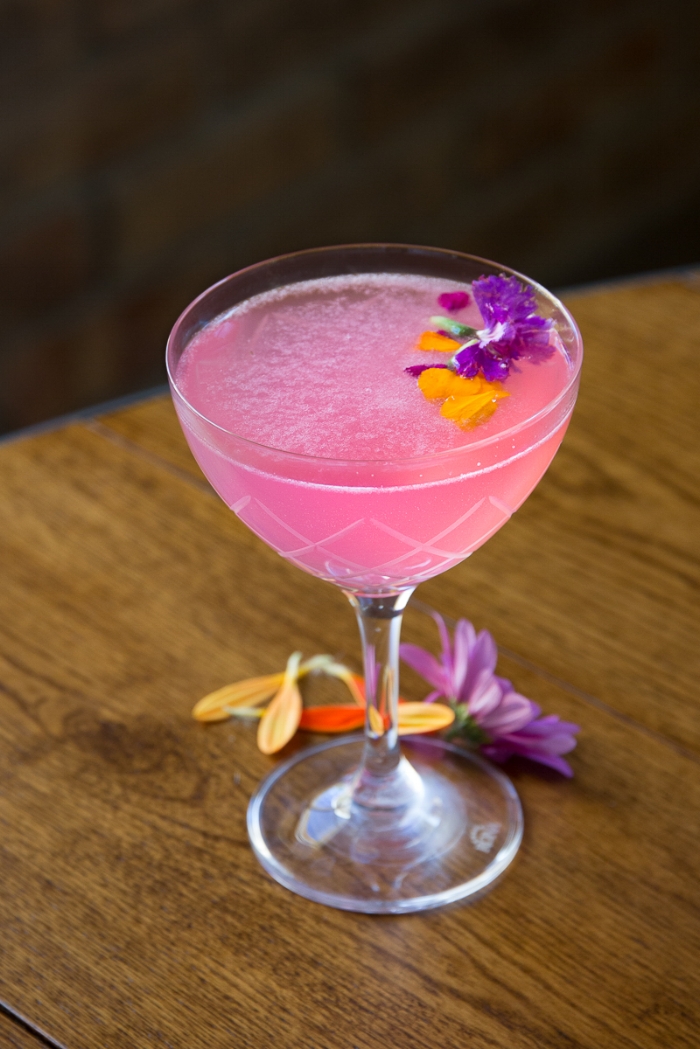 The Bee's Knees from Kai
- 1.25 oz Thumb Butte Distillery Western Sage Gin 
- .75 oz mesquite honey 
- .75 oz lavender syrup 
- 1 oz Meyer lemon juice 
Shake ingredients over ice and pour. Top with club soda and garnish with lavender.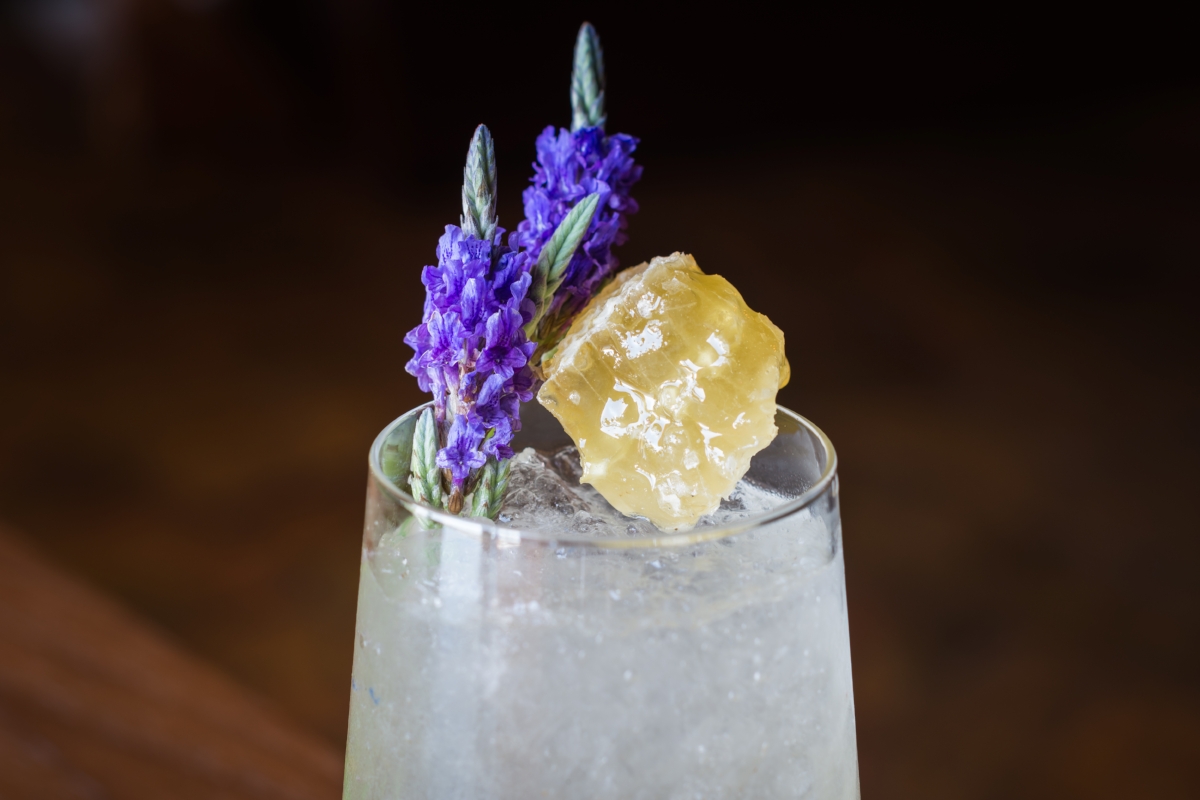 - 1.5 oz of your favorite Rye Vodka (Rye Vodka has a slight citrus aroma with a clean finish)
- 2.5 oz fresh juiced pineapple
- 1 oz saffron syrup
- .75 oz lemon juice
 Combine all ingredients in shaker. Shake vigorously with ice. Strain over ice or a large cube in an old-fashioned glass. Top with a few saffron threads.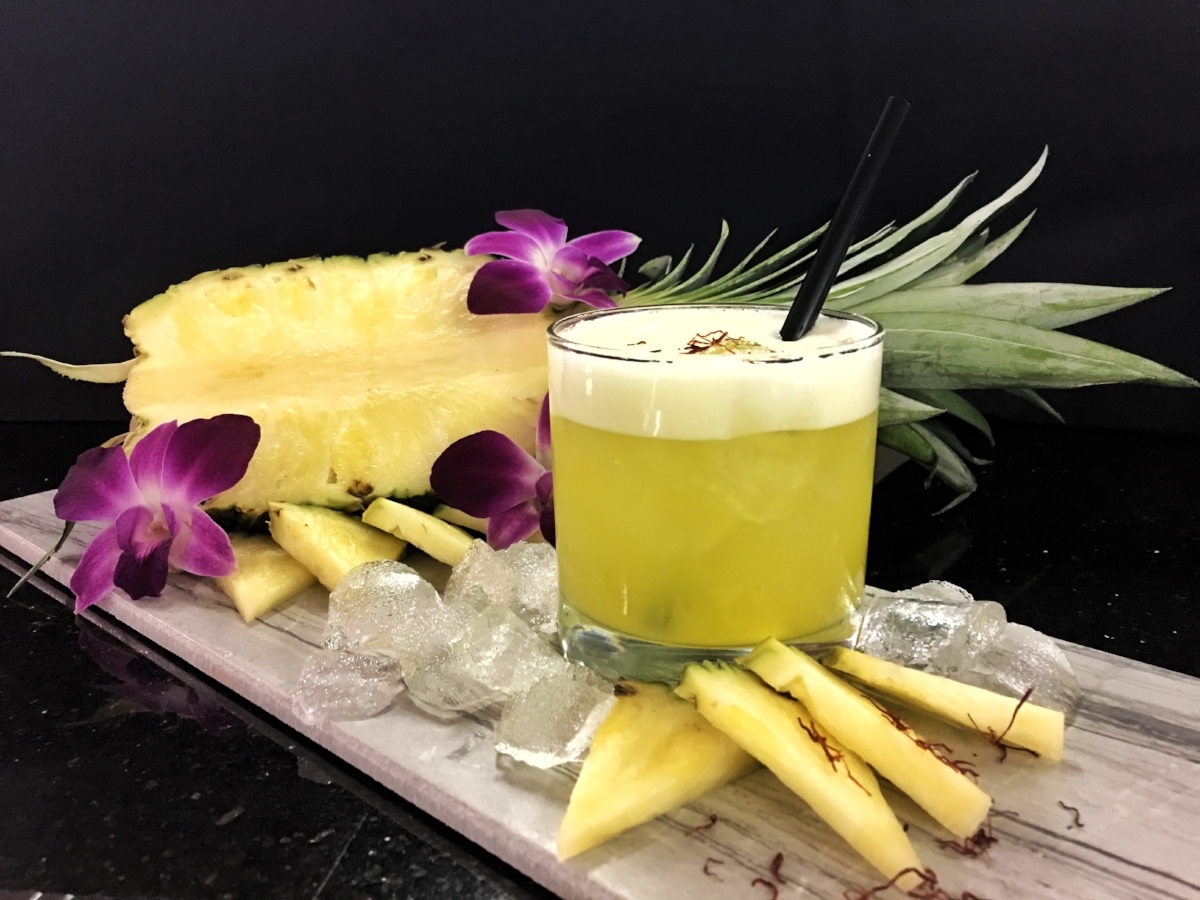 - 1.5 oz Cana Brava Rum
- 3 dashes Cranberry Bitters
- 1 oz lime juice
- .75 oz simple syrup
- 4 raspberries
Combine ingredients in shaker tin, add ice and shake hard. Double strain into Collins glass with fresh ice. Garnish with lime wedge.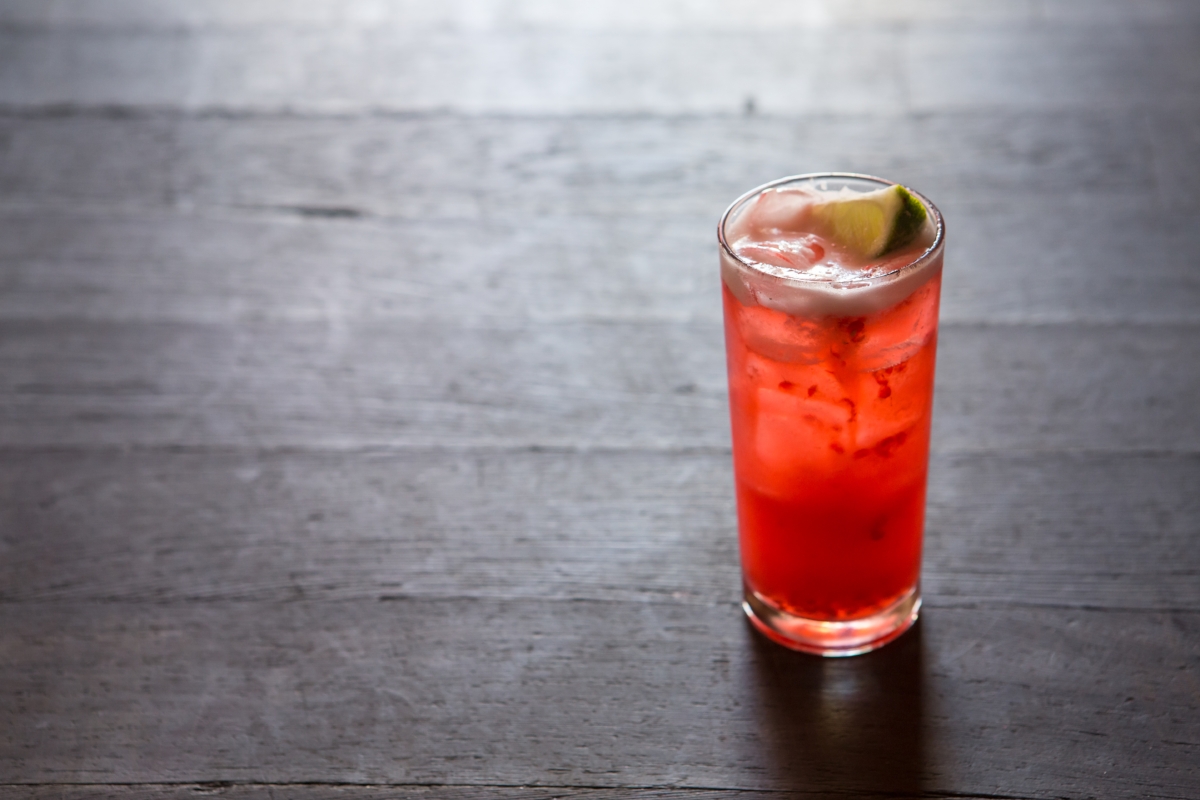 The Last Drop at LON's Last Drop at the The Hermosa Inn
 - .6 oz LON's Last Drop Private Barrel
 - Del Bac Whiskey
 - .6 oz Luxardo Apricot Liqueur
 - .6 oz Cocchi Di Torino Sweet Vermouth
 - .6 oz Blood Orange Puree
Shake all ingredients and serve in a martini glass with orange peel and Fabbri cherry.