Heritage Square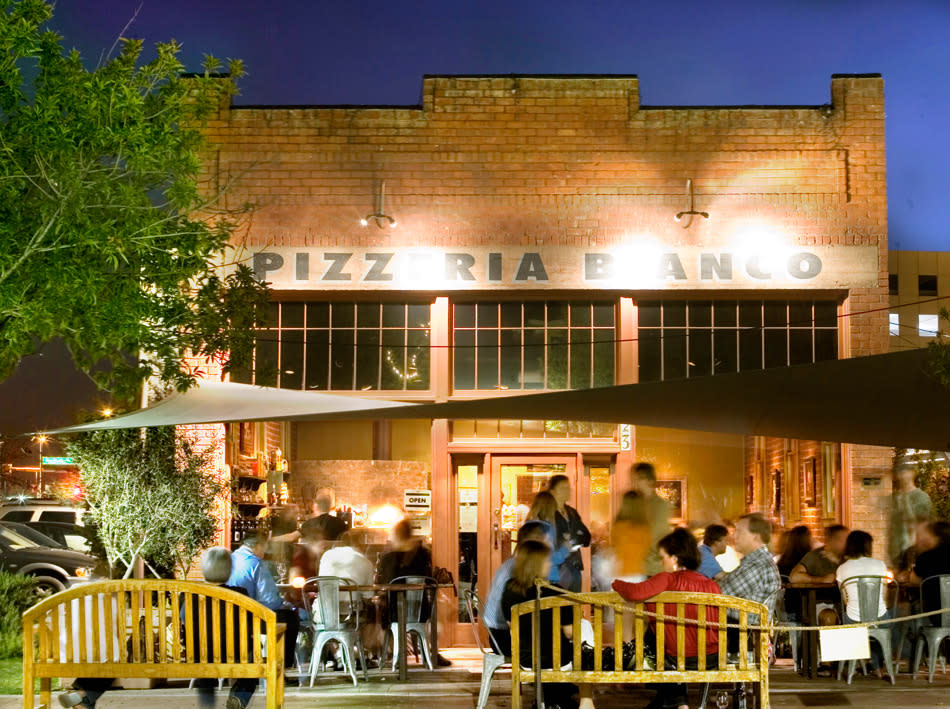 Pizzeria Bianco

Part of the original townsite of Phoenix, parklike Heritage Square spotlights a collection of preserved 19th- and 20th-century homes and commercial buildings now used as restaurants, as well as adjacent museums. 
DO
MEET
Nearby, the 30-acre Phoenix Biomedical Campus, an urban medical and biosciences complex, offers health- and education-related groups meeting space in its historic Virginia G. Piper Auditorium at the University of Arizona College of Medicine-Phoenix.
EAT
Across the street, another James Beard Award winner, Chris Bianco, makes pizzas that have inspired celebrity diners such as Jimmy Fallon, Oprah Winfrey and Jerry Seinfeld to make pilgrimages to Pizzeria Bianco.
SEE
In town with kids? Wear them out at the super-interactive Children's Museum of Phoenix, housed, appropriately, in a historic elementary school.

Kids and adults alike will be mesmerized by exhibits that explore the natural and technological worlds at Arizona Science Center.
Written by Nora Burba Trulsson. Originally printed in the 2016 Greater Phoenix Destination Guide: Meeting & Travel Planner Edition, published by Madden Media.