Our local spas offer far more than the standard Swedish massage. Some Phoenix spa treatments are as unique as the landscape they're in and use botanicals and minerals from local sources. 
Aji Spa: Sacred Prickly Pear Body Treatment 
Begin with a therapeutic steam capsule and an application of sacred prickly pear red clay to detoxify the body and tone the skin. The treatment continues with a revitalizing full body massage with prickly pear & aloe oil, and concludes with a soothing cup of prickly pear tea.
Sheraton Wild Horse Pass Resort & Spa
5594 Wild Horse Pass Blvd., Chandler
602-385-5759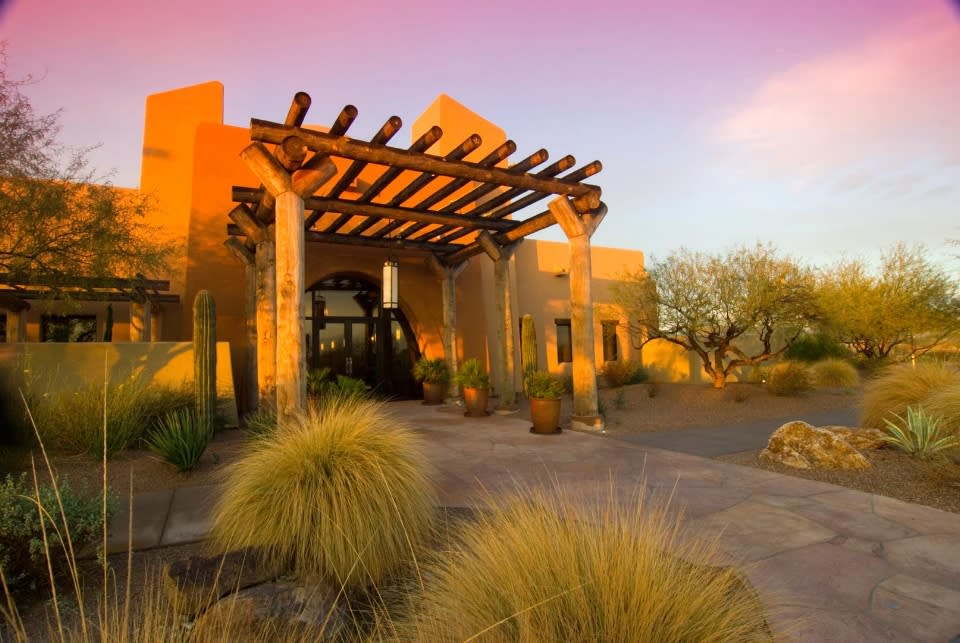 Aji Spa at Sheraton Wild Horse Pass Resort & Spa
Tierra Luna Spa: Turquoise Sage Stone Massage​
Release the tension of everyday life with this full body massage. Lavender and sage essential oils and heated stones are placed along the spine, soothing the skin and muscles into deep relaxation. Just when you thought you could not be more relaxed, a 75-minute massage completes this luxurious experience.
Arizona Biltmore, A Waldorf Astoria Resort
2400 E. Missouri Ave., Phoenix
602-955-6600
Sanctuary Resort Spa: Vita D Brightening Facial
This restorative facial is designed to help you glow like sunshine by promoting new skin cell production. You'll leave with moisturized and smooth skin, and protection against environmental damage and dullness.
Sanctuary Camelback Mountain, A Gurney's Resort & Spa
5700 E McDonald Dr, Paradise Valley
855-245-2051
Joya Spa: Joya Signature Massage
The warming essential oil blend used at Joya is infused with essences including Arizona's "Queen of the Night" cactus flower, a rarity that blooms only one night each year. A strong, deep-tissue massage incorporates circular movements from traditional Thai stretching to stimulate blood flow and ease tension.
Omni Scottsdale Resort & Spa at Montelucia
4949 E. Lincoln Drive, Paradise Valley
480-627-3020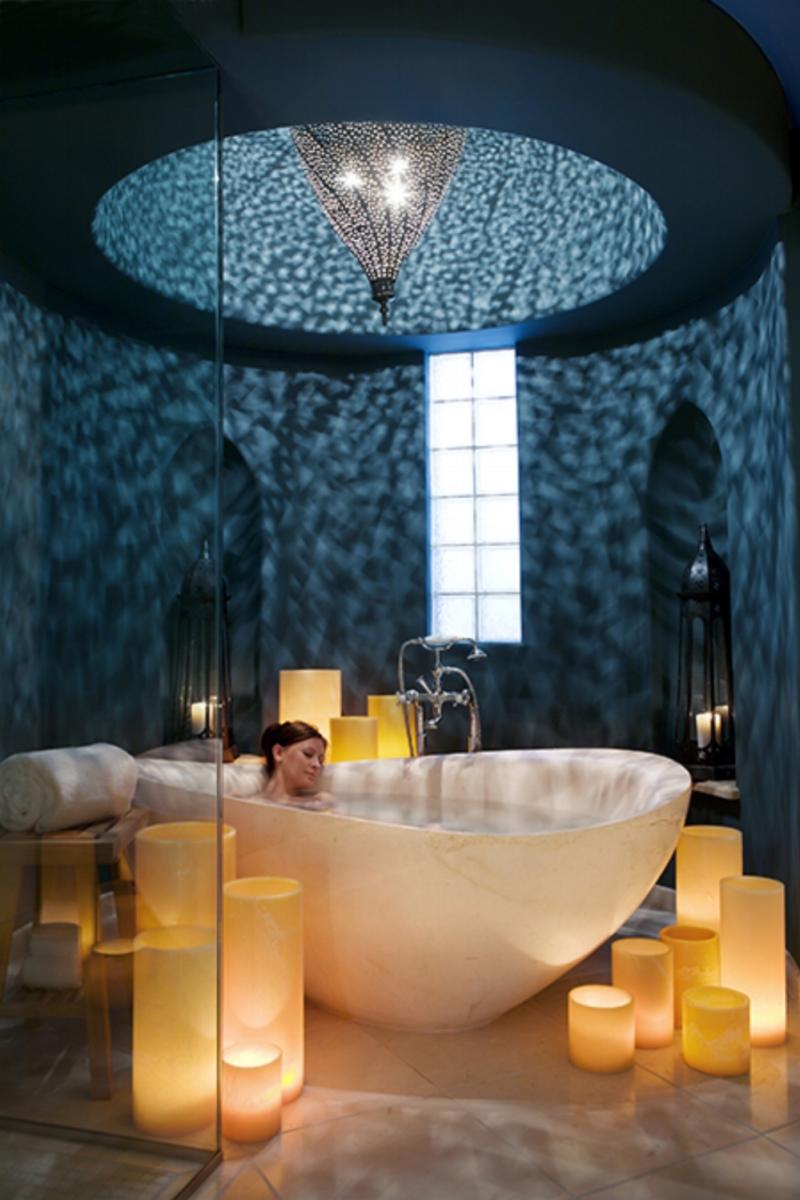 Joya Spa at Montelucia Resort and Spa
The Phoenician Spa: Desert Serenity Scrub, Wrap and Massage 
This 110 minute spa treatment uses an exfoliating sea salt scrub before incorporating green tea and mineral rich clay into a full body. Shower off before enjoying a full body Swedish massage.
The Phoenician: Scottsdale Luxury Collection Resort
6000 E. Camelback Road, Scottsdale
800-843-2392
This signature treatment highlights turquoise as a color of protection, self-confidence and positive energy. A revitalizing desert salt exfoliation supports a nourishing warm turquoise clay wrap and leaves the skin purified.
Boulders Resort & Spa
34631 N. Tom Darlington Drive, Carefree
480-488-9009
Well & Being Spa: Desert Serenity Body Wrap
This  full-body massage features a blend of native Arizona jojoba oil and essences of wild chaparral, sage, canyon pine and mountain arnica. You are lightly wrapped to allow your body to absorb the warm, fragrant oils. Warm herbal-infused oil streams over your forehead and into your hair as you receive a scalp massage.
Fairmont Scottsdale Princess
7575 E. Princess Drive, Scottsdale
480-585-4848
This full-body exfoliation combines deeply penetrating jojoba oil with the healing properties of prickly pear to leave the skin smooth and moisturized.
Four Seasons Resort Scottsdale at Troon North
10600 E. Crescent Moon Drive, Scottsdale
480-515-5700
This deep cleansing treatment uses sea salt and almond oil to exfoliate and soften the skin while improving circulation. A loofah mitt and body gel with desert botanicals cleans and smooths the skin, followed by a gentle vichy "rain" shower and moisturizing blend of desert essential oils.
JW Marriott Scottsdale Camelback Inn Resort & Spa
5402 E. Lincoln Drive, Scottsdale
480-596-7040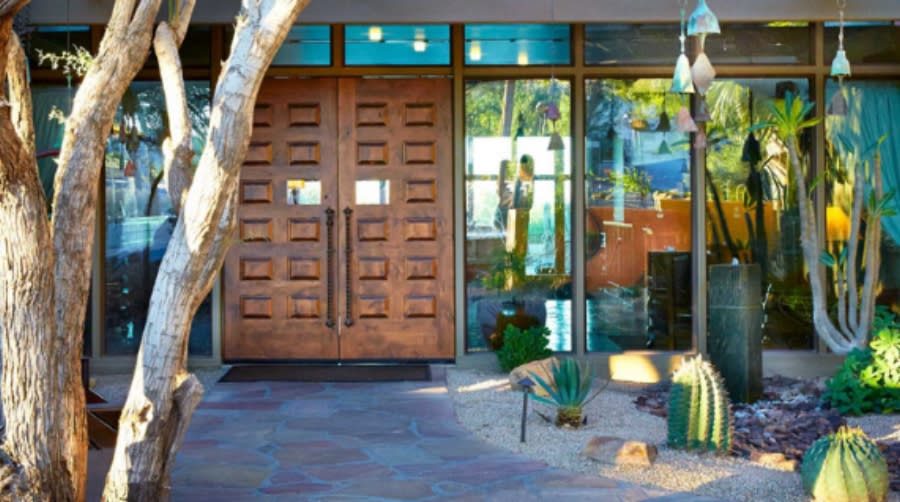 The Spa at Camelback Inn
This therapeutic body wrap combines skin brushing, gentle exfoliation and application of desert mud, which is rich in natural beauty elements, to rejuvenate and smooth the skin while relieving fatigue and exhaustion.
The Westin Kierland
6902 E Greenway Parkway, Scottsdale
480-624-1500