The Catalina Pool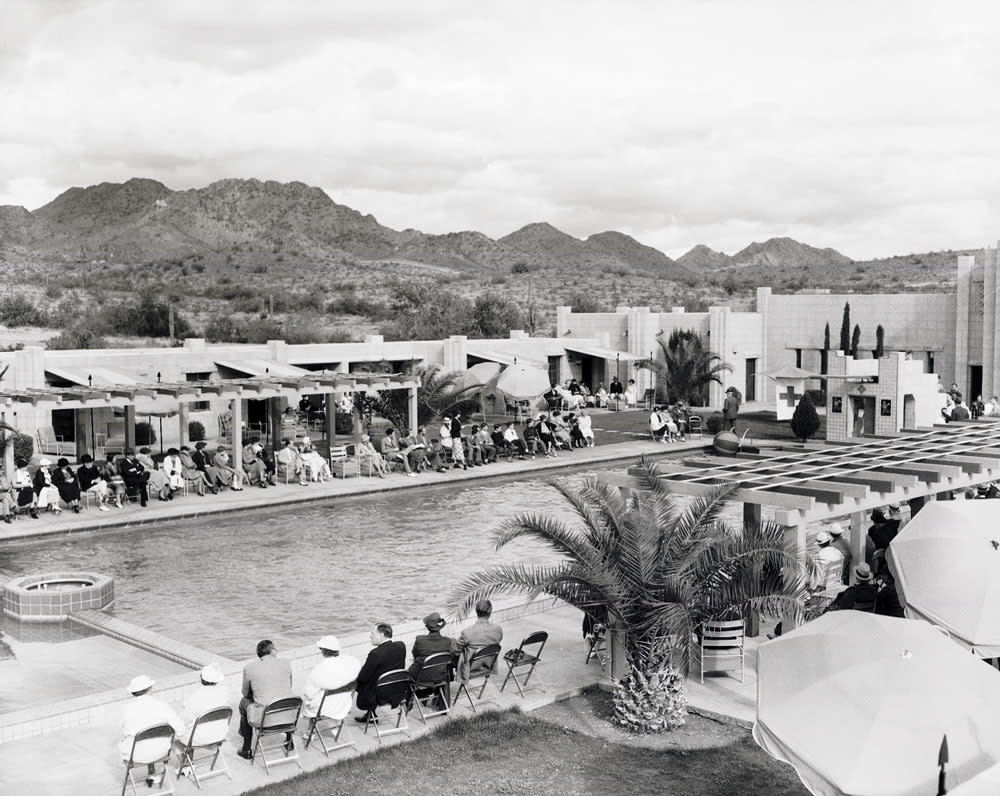 The Catalina Pool, circa the 1930s
This Arizona Biltmore pool is where Marilyn Monroe preferred to sunbathe, and Irving Berlin first dreamed of a 'White Christmas'.
By Suzanne Wright 
Pools have personalities.
Some are about swimming laps. Some are about lounging. Some are all about the kiddos. Some are about seeing and being seen. Some are simply about getting wet.
In Phoenix, our pool fortunes overflow. We have intimate pools. We have colossal pools. We have pools with elaborate fountains and waterfalls, pools with lazy rivers, pools with surf simulators and waterslides. We have pools bounded by white-sand beaches and pools bordered with luxurious cabanas. We have pools with movie screens and pools with swim-up bars. We have pools for families, pools for spa-goers and pools for couples.  
But of all Phoenix's pools, none is as storied as the historic Catalina Pool at the Arizona Biltmore, A Waldorf Astoria Resort.  
The Biltmore, built by a disciple of Frank Lloyd Wright and set on 39 lushly landscaped acres at the foot of the Phoenix Mountains Preserve, has eight swimming pools in all. The Catalina Pool is not the biggest or newest of them, but it is the undeniable crown jewel.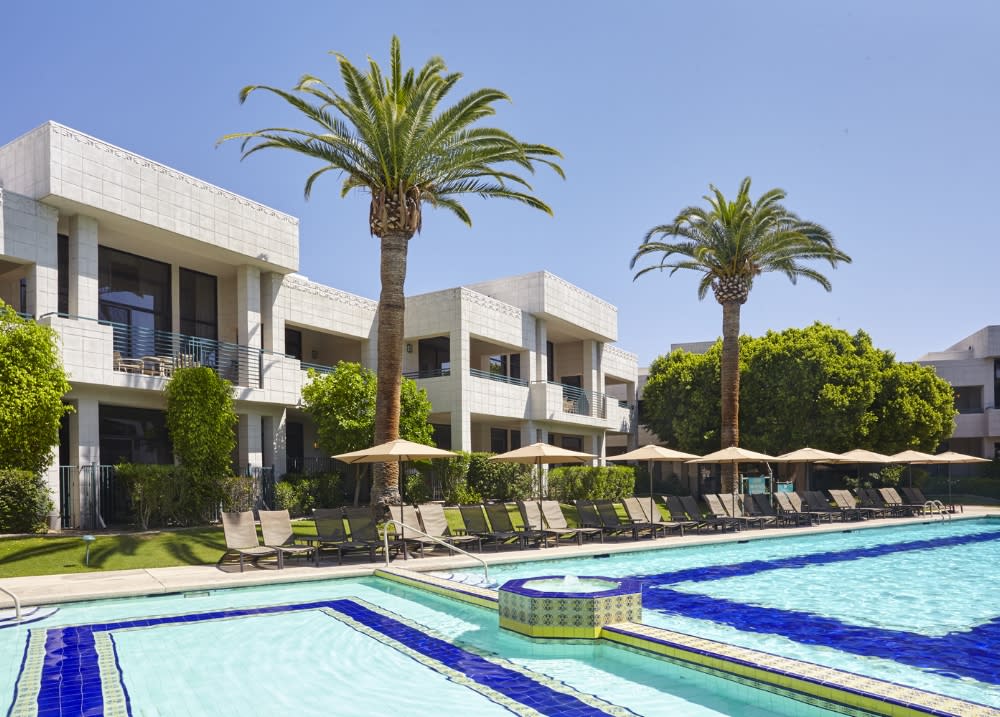 The Catalina was built in 1930, so, for starters, it's got history. The Wrigley family—the Chicago magnates who built a chewing gum empire—built the pool as a relaxing retreat for family, friends, colleagues and, eventually, celebrities. The pool takes its name from the navy-blue and canary-yellow art-deco mosaic tiles that decorate its floor; the tiles were produced on California's Catalina Island (which, conveniently, the Wrigleys also owned). 
With its rugged mountain backdrop, contemporary desert architecture, and mild and sunny winters, the Biltmore became the playground for the rich and famous in the '40s and '50s. Ronald and Nancy Reagan honeymooned at the Biltmore. The dapper Rat Pack—Joey Bishop, Sammy Davis, Jr. and Frank Sinatra—were frequent hotel guests who played impromptu concerts. Many U.S. presidents have stayed there. 
 
The Catalina Pool had quite a social scene, hosting diving competitions and fashion shows. It was a favorite of the voluptuous Marilyn Monroe, who famously declared it her favorite place to sunbathe. It was also the site where composer Irving Berlin penned many songs, including—rather ironically considering the balmy setting—"White Christmas."  
The pool is a place of nostalgia for many locals and visitors who fondly remember taking the plunge as children, and later, as adults, bringing their own families to the Biltmore. 
Over the years, restorations and additions have reshaped parts of the resort, but the Catalina Pool is the same glamorous destination it always was. Pretty people still like to relax poolside, even as skimpy bikinis have replaced the one-piece bathing suits popularized by Monroe and other starlets of her time.   
Nine decades later, the Catalina's palm-flanked, rectangular design remains timelessly appealing. It is sexy without being showy, serene without being staid. It's a pool for the ages, and all ages—an Arizona classic if there ever was one.