The Food Network has been giving some serious love to Phoenix— so we decided to brag roundup all the Greater Phoenix restaurants that have been featured.
Diners, Drive-Ins and Dives Features
Guy Fieri apparently loves Phoenix with over a dozen Phoenix eateries being featured on his Diners, Drive-Ins and Dives show on the Food Network. The following restaurants have received a visit from Mr. Fieri himself:
Fieri asked to be a Tortas Chano's chimichanga ambassador after trying everything from the juicy tacos al pastor to the pineapple pork burritos.
39510 N. Daisy Mountain Road Drive, Anthem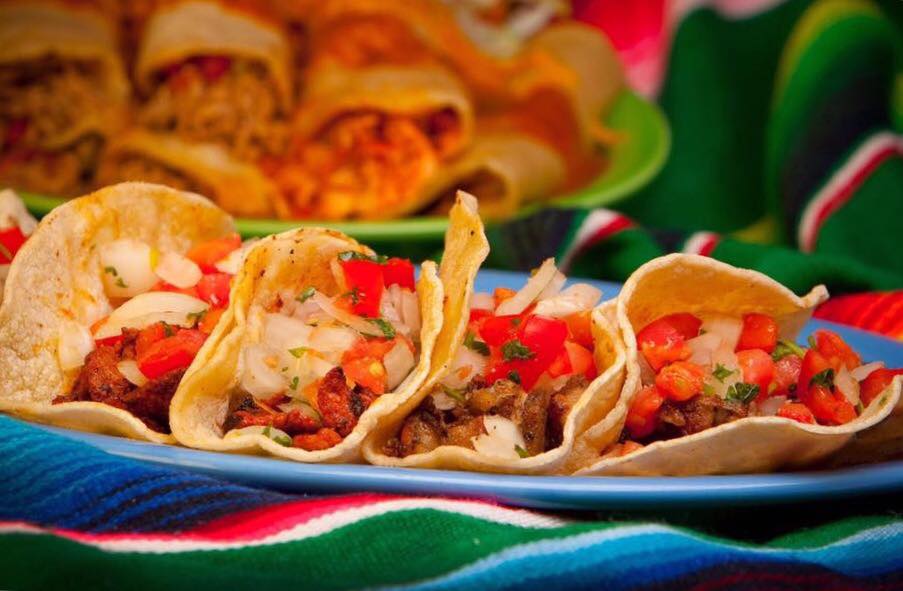 Tortas Chano. Photo via Facebook
Guy loved the tacos at this family owned Phoenix restaurant, but we're partial to the carnitas burrito.
4747 E. Elliot Road and 7000 N. 16th Street, Phoenix
 
Admitting that the savory red-eye gravy was better than his own, Fieri claimed this breakfast restaurant with a Midwest touch was "dynamite."
4730 E. Indian School Road, Phoenix
A world-class musician turned chef cooks up signature dishes like Bolognese ragu, pork shanks, and ossu buco done three ways.
2824 E. Indian School Road, Phoenix
Guy stopped by this father-son operation to get his hands on the Italion Stallion, a pizza topped with sopresta, Parma prosciutto, Italian sausage, and pepperoni. 
5803 W. Glendale Avenue, Glendale
This popular breakfast destination is surely worth the wait. Guy loves The Chop & Chick and the waffles. (He also chose Matt's The Chop & Chick on The Best Thing I Ever Ate).
Guy Fieri came to Phoenix but got a taste of Germany at Haus Murphy's, owned by Chef Rose Hoffman who grew up in Munich. Make sure to get a taste of their ginormous beer pretzels or their sour German roast served with cabbage and potatoes.
5739 W. Glendale Avenue, Glendale
A Phoenix favorite, Joe's Farm Grill sits in the heart of downtown Gilbert. Using farm fresh ingredients grown right on their property, this burger joint is unlike any other.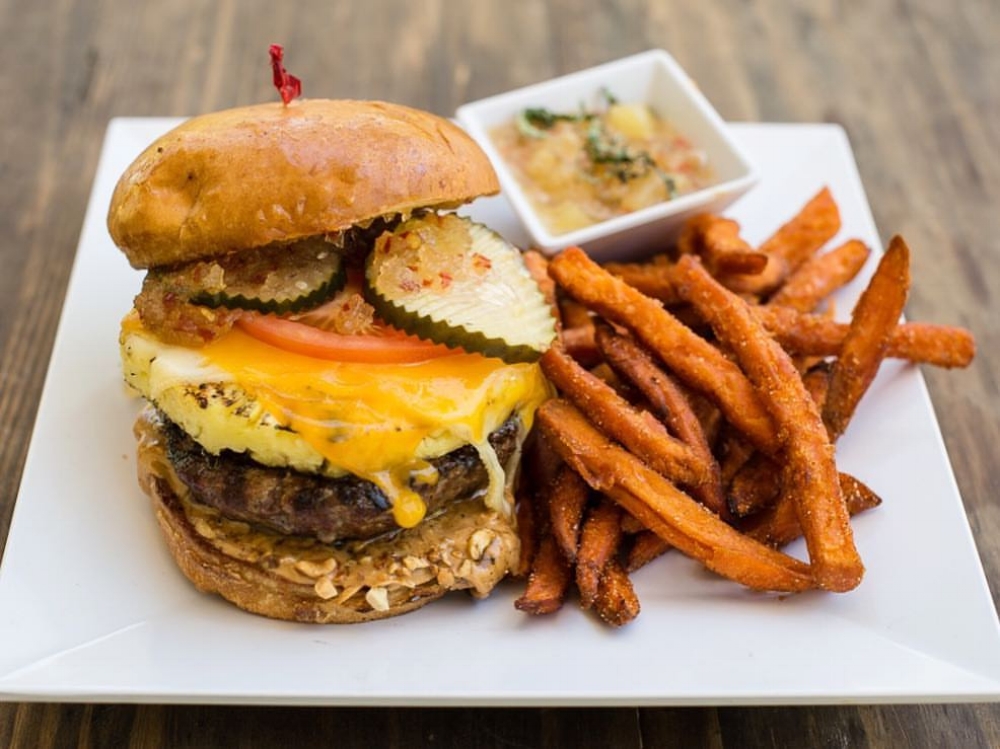 Joe's Farm Grill 
Classic barbecue is served up in a rustic diner setting at Glendale's Thee Pitt's Again, where Guy sunk his teeth into the low-and-slow smoked pulled pork.
Order the specialty Goat Karahi or the Tandoori chicken tikka at this Pakistani restaurant.
1212 E. Apache Boulevard, Tempe
Famous for their Wine Country French Toast, Fieri instead opted for the breakfast enchiladas stuffed with tender pork shoulder.
6501 E. Greenway Parkway, Scottsdale
A unassuming fusion of Mexican, Chinese, and Jamaican dishes are served at Chino Bandito, where the menu features over 90,000 mouth-watering combinations.
15414 N. 19th Avenue, Suite K, Phoenix
Using a century-old family recipe, DeFalco's in Scottsdale lured in Guy Fieri to try their Centurion calzone. 
2334 N. Scottsdale Road, Scottsdale
Tilapia wrapped in banana leaves, Yucatan pulled pork, and chicken-stuffed chiles are just some of the tasty menu options at this local Mexican joint.

Barrio Cafe
This retro downtown restaurant serves it's food out of a vintage airstream, with options like mac-n-cheese muffins, beer can chicken, and s'mores cheesecake.
St. Francis owner and chef Aaron Chamberlin invites Fieri to the kitchen to make the restaurant's signiture Pig Dip Sandwich, which he says is one of "the top five sandwiches he has ever had."
111 E. Camelback Road, Phoenix
The Best Thing I Ever Ate Features
Many of the Food Network Chefs have also chosen dishes at Greater Phoenix restaurants for the show The Best Thing I Ever Ate. The following dishes have been featured:
 9160 E. Shea Boulevard, Scottsdale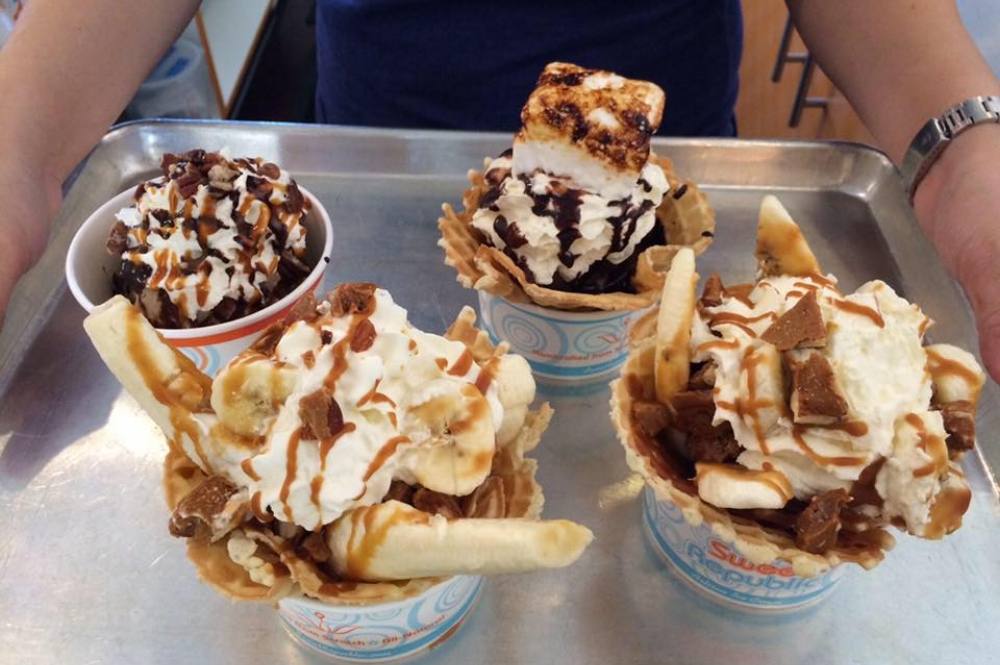 Sweet Republic
8646 S Central Ave and 1044 E Camelback, Phoenix
25062 South Meridian Road, Queen Creek
French Onion Soup from Zinc Bistro
15034 N Scottsdale Rd, Scottsdale
5550 East Lincoln Drive, Paradise Valley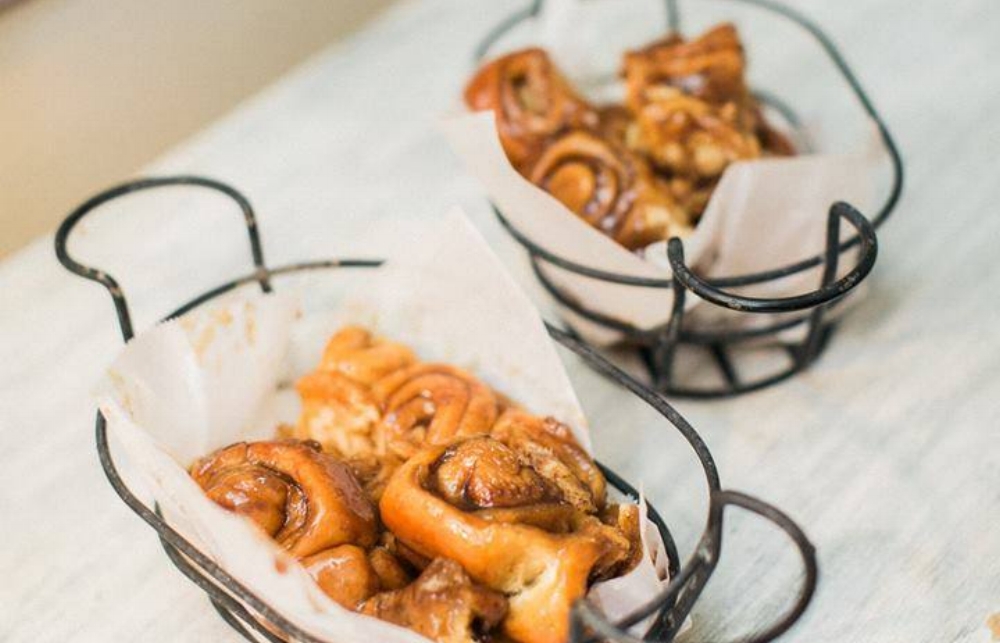 El Chorro Sticky Buns
9375 E. Bell Road, Scottsdale and 4730 E. Indian School Road, Phoenix
808 East Jefferson Street, Phoenix
Cupcake Wars Features
Three Phoenix cupcake connoisseurs have made their way on the Food Network's Cupcake Wars: a bake-off between the nations top bakeries.
Showcasing their famous red velvet cupcakes, this Phoenix bakeshop is sure to wow your taste buds.
5000 S Arizona Mills Cir, Tempe
This local favorite defeated it's competitors to take the crown on Cupcake Wars, with winning cake flavors like Orange Olive Oil Rose Water and Tomato Soup and Grilled Cheese.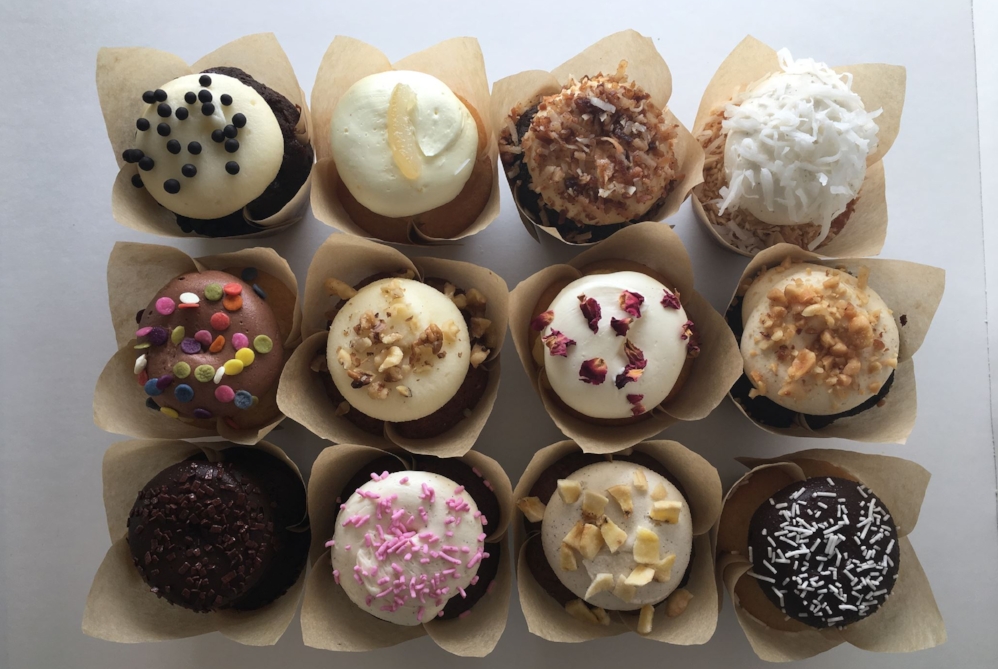 Urban Cookies
Located on Gilbert's urban Agritopia, this coffee shop is known for more than just its caffeinated beverages. Their signature cupcakes have earned them a spot on Cupcake Wars three times.
Ginormous Food Features
Josh Denny has ventured to two Phoenix restaurants in his attempt to find the biggest (and tastiest) food across the 50 states in his show, Ginormous Food.
A five pound, 28 inch (that's more than two feet) burrito is on the menu at El Palacio, earning itself a spot on Ginormous Food.
Triple Brady Bacon Burger at Porkopolis
This Porkopolis burger is fourteen inches tall with three burgers filled with pulled pork and jalapeno coleslaw. Finish it in under 35 minutes and earn a spot on the Wall of Porko Fame. 
50 States, 50 Pizzas Features
Parlor Pizzeria is a recipient of some Food Network love being named as the best pizza in Arizona on the "50 States, 50 Pizzas" list. The particular pie named is the Salsiccia, that comes loaded with mozzarella, cheddar, grilled radicchio and locally sourced spicy pork sausage.
1916 East Camelback Road, Phoenix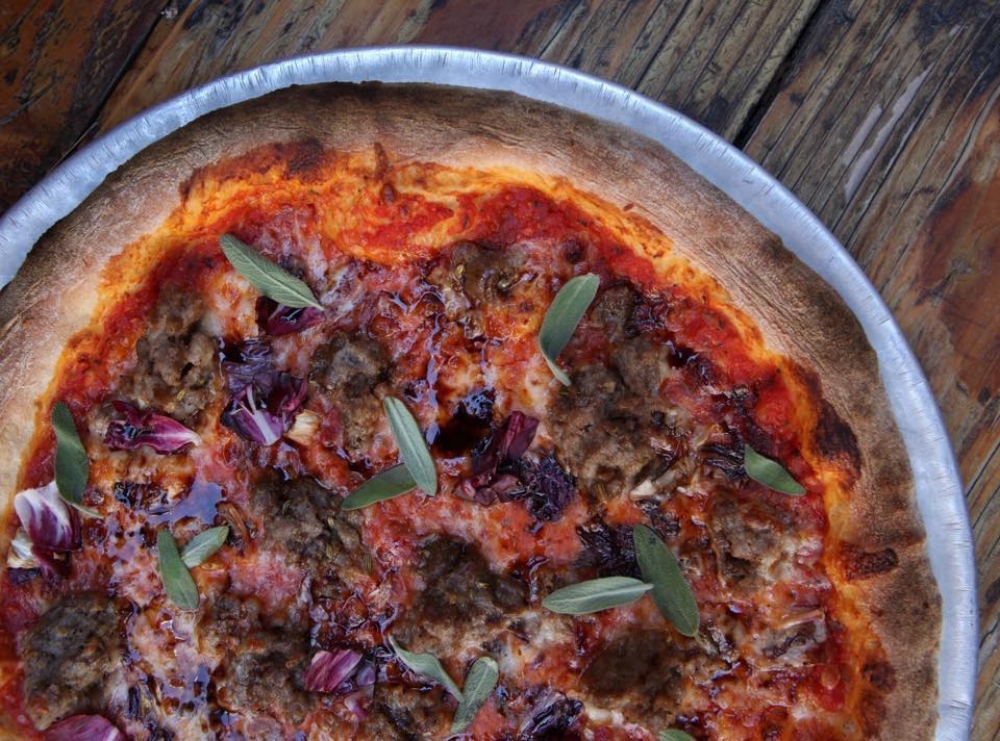 The Parlor Pizzeria